In a White House push to increase Latino enrollment in Obamacare, the Secretary of Homeland Security Jeh Johnson sent out on Friday an editorial for media outlets to use that reassured potential health care applicants that signing up for coverage in no way risks any kind of immigration procedure for their loved ones.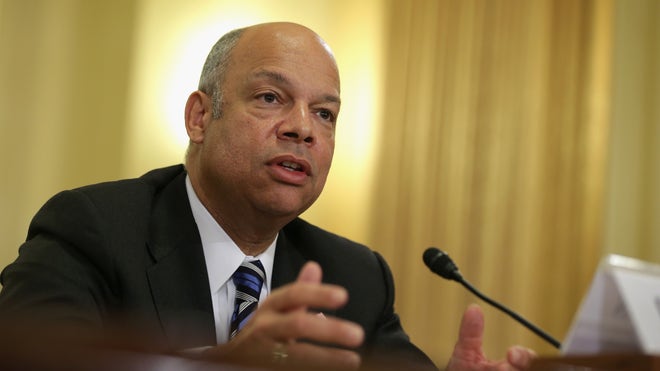 2014 GETTY IMAGES
"I have heard that some Americans who are eligible to enroll in the Marketplace are reluctant to do so because they fear that the information they provide on their health coverage applications will be shared with immigration authorities and used to deport their undocumented family members," he wrote. "This is not true."
Administration officials explained that if an undocumented foreigner has one or more U.S.-born children, he or she may sign them up for Obamacare without fear of being identified by immigration authorities.
Published February 28, 2014
Fox News Latino
In a teleconference with Spanish-language media, the executive director of the National Immigration Law Center, Marielena Hincapie, said that the Hispanic community needs to understand that there are no immigration consequences, no deportation procedures to fear.
"Given the Obama administration's level of detentions and deportations," Hincapie said, "there is very real fear, but we know that the Department of Homeland Security and ICE [Immigration and Customs Enforcement] have clearly announced that the information on the people who sign up will not be used against them."
There are more than 10 million Latinos eligible to receive the health coverage offered by the Affordable Care Act, and yet a large amount have yet to sign up.
Open enrollment for Obamacare is set to end March 31.
"No one in America who is eligible should be afraid to apply for health coverage because they have a family with mixed status," Johnson wrote in his editorial, which was titled, "Setting the Record Straight."
"Enrolling in health coverage… will not prevent your loved ones who are undocumented from getting a green card in the future or who do not yet have a green card at risk. "